Fundraising Newsletter
2017-2018
We recognize that the PTO is kicking off the school year by asking you to donate a substantial amount of money to our largest fundraiser, Bancroft Bucks, so we wanted to take the time to share some important PTO budget information with you, and to thank you for your continued support.
On What Does the PTO Spend Its Funds on?
During the 2016-2017 school year, the Bancroft PTO spent almost $50,000 (approximately $83 for each of the almost 600 Bancroft children) on the following: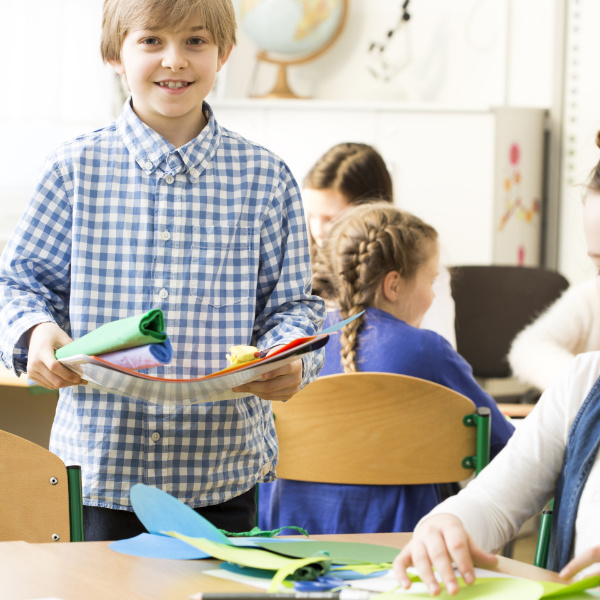 $15,000 on Annual Classroom Support.
Each grade level team (K to 5) receives $1,000 to spend as they wish, with the principal's approval. Teams determine their needs collectively and past purchases have included Scholastic news subscriptions, book bins, and other classroom supplies.
The principal receives $2,500 to assist throughout the year. Last year, Ms. Costa used a portion of that amount to implement "Superhero Training" for the 4th grade at Andover Youth Services, which prepares them for model leadership at Bancroft.
The specialists (i.e. gym, art, music, media, special education, maker space, etc.) are each given an annual budget (totaling approximately $6,500) to help with their specific needs. For example, Ms. Snow, the media specialist, is  given $2,500, which she has used to purchase books on the annual list of Mass School Book Awards and media subscriptions, including child-safe online search databases.
$12,000 on Cultural Arts. The Cultural Arts chairs work with classroom teachers to arrange for experiences for children that coincide with their classroom learning, and for the school as a whole.  For example, last year grades experienced visits from the Discovery Museum, Caravan puppets, Windows on Wildlife, and Techsploration, and all students enjoyed a motivational dance experience.  
For the 2017-2018 school year, the PTO has increased its Cultural Arts budget to $20,000 to ensure even higher quality performances, and has committed to paying approximately $10,000 for ALL admission costs and bus fees for field trips (other than Outdoor Ed) in order to ensure that every student gets at least one amazing off campus experience.
$12,000 on Other Curriculum Programs and Teacher Requests. The PTO helps fund other programs, including the Science Fair and Math Bug, annually.  In addition, the PTO funded a rock wall for the gym, and a 3D printer and lego wall for Bancroft's MakerStudio, all of which were installed over the summer to enhance this year's curriculum.  Finally, Bancroft's social workers requested and received funds for the materials and training modules to support "Responsive Classroom," which helps with connectedness and culture by building community.  With the support of Bancroft parents, the PTO was able to respond to these specialists' needs.
$4,000 on Teacher Gifts and Luncheons. The PTO funds a gift for all 110 employees during teacher appreciation week in May; last year, each employee received a personalized fleece vest wrapped with a hand-written note from a Bancroft student.  Further, the PTO organizes three luncheons a year funded with parent donations and contributions from the PTO to show them all how much we appreciate their dedication to our children.
$3,000 on Scholarships for Students in Need. The PTO provides subsidies and scholarships to children who could not otherwise afford to attend events or programs, including fifth grade Outdoor Education.
$2,000 on Administrative Matters. Although not exciting, in order for the PTO to exist, we must spend approximately $2,000/year on tax filings, keeping our entity in good standing, and paying insurance needed to host events.
$1,500 on Classroom Supplies. Rather than bothering parents with requests for items such as Clorox wipes and tissues throughout the year, the PTO keeps the school fully stocked in these necessary items, and replenishes them as needed.
$600 on Grade Level "Meet and Greets". Each grade level has funds for a "meet and greet" event where parents can get to know each other.  For example, last year, 3rd grade hosted a private event at La Rosa's with nibbles for parents to enjoy.
$500 on "Care and Concern". As our teachers and staff experience certain joys, such as having a baby, or certain losses, such as a death in the family, the PTO sends them a small gift to remind them that we care.
Cost-Neutral Activities. The PTO also coordinates additional programs and social events that are cost-neutral and do not take advantage of fundraising. These include: classes through Bancroft's Learning Lab before- and after-school program; support of individual classroom activities by facilitating donations direct to room parents for their use; social events such as Movie Nights, the Spring Picnic, and the Fun Run; an annual printed directory for all Bancroft families (entirely subsidized last year by selling directory ads).
How Does the Bancroft PTO Raise These Funds?  Last school year, the Bancroft PTO raised approximately $55,000 (approximately $92 for each Bancroft child) from the following fundraisers:
$26,000 (47%) from Bancroft Bucks (net, after the payment of taxes and prizes);
$11,000 (20%) from the Fall Social;
$5,000 (9%) from the Progressive Dinner;
$4,000 (7.5%) from the Spring Fling;
$3,000 (5.5%) from the Book Fair and Art to Remember;
$2,500 (4.5%) from the Yard Sale;
$2,000 (3.5%) from Box Tops and Stop & Shop A+ Rewards; and
$1,500 (3%) from the sale of Bancroft Spiritwear.
The PTO welcomes your ideas for improving fundraising efforts or allocating funds to make our school better. Have an idea for a way to improve or change Bancroft Bucks?  Please tell us!  Have a new idea for a program at Bancroft?  Please tell us!  Last year, parents indicated that they would like to include all children in the Spring Fling (formerly for Bancroft's girls) and Movie Night (formerly for Bancroft's boys), and so the PTO is proud to expand these events to all Bancroft children this school year. The PTO is always a work in progress, and the only trait that remains constant is that we all just want to make Bancroft a better place for our children and teachers.  Thank you in advance for being involved!
How Do I Contact the Bancroft PTO?  Attend a PTO meeting (7pm at Bancroft on Sep 19th, Nov 13th, Jan 8th, March 12th and May 7th), or tell a Board member of any concerns or ideas! Please click here for a list of current board members' contact information.